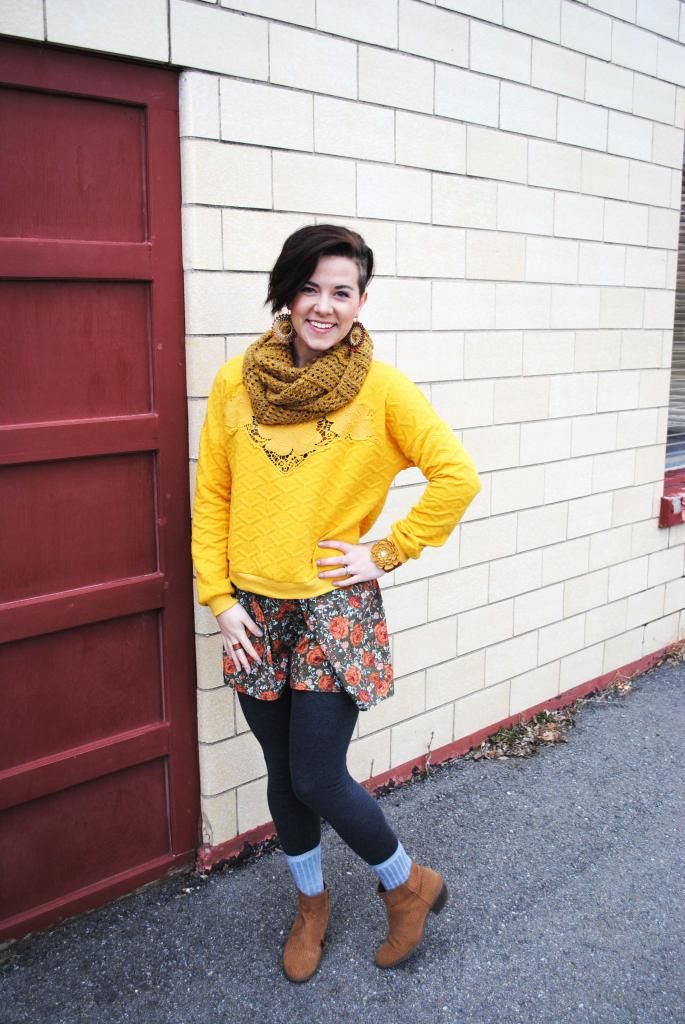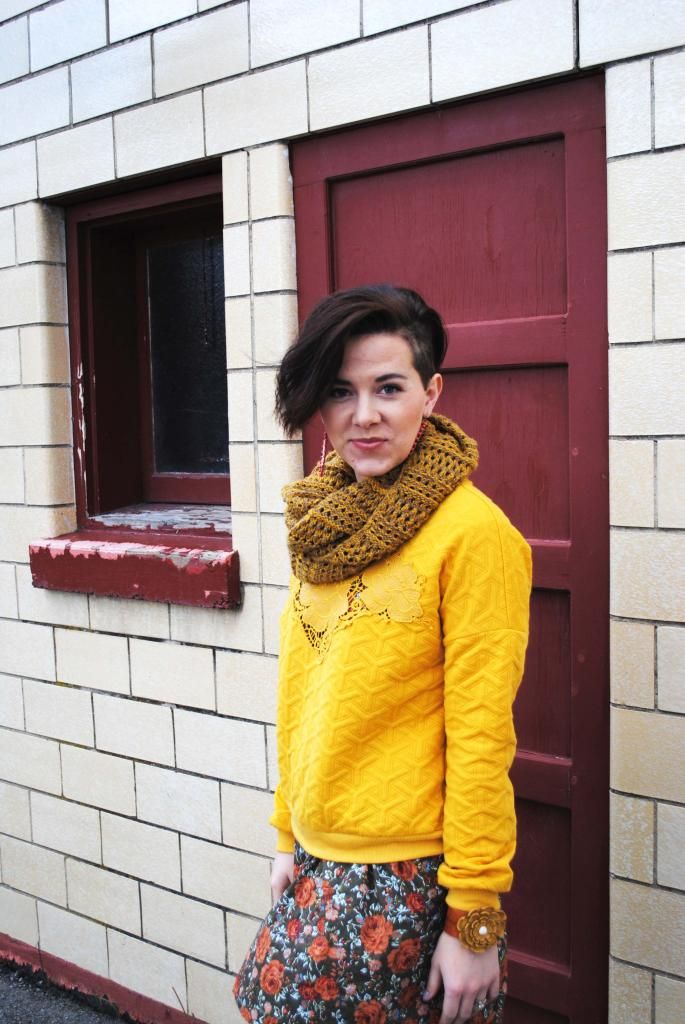 sweater: Bella Me, dress: Violet Hill Boutique, leggings: Forever 21, socks: TJ Maxx, boots: Old Navy, scarf: AdornIt
Sometimes when it gets cold and dreary outside, I just throw on layers upon layers of clothing and then I feel better about life. I mean, I realize this outfit may or may not be atrocious on many levels. But you know what? It was either this outfit or I wore sweats and a hoodie (why is hoodie not recognized as a real word?) to work. Yep, I win.
Layering. It's just so much fun, I don't know when to stop.