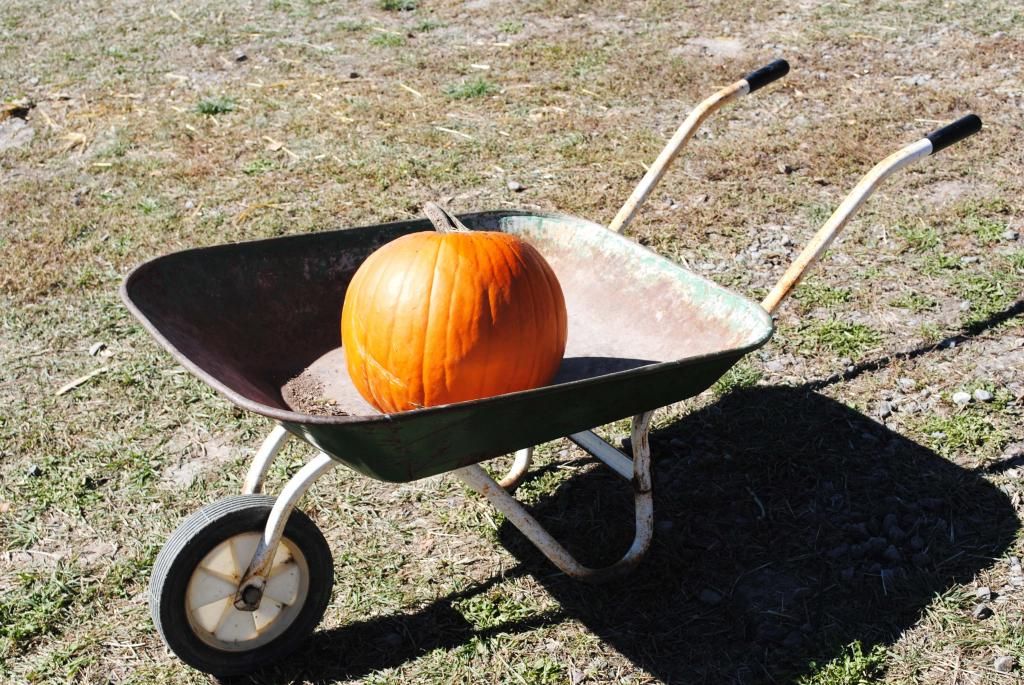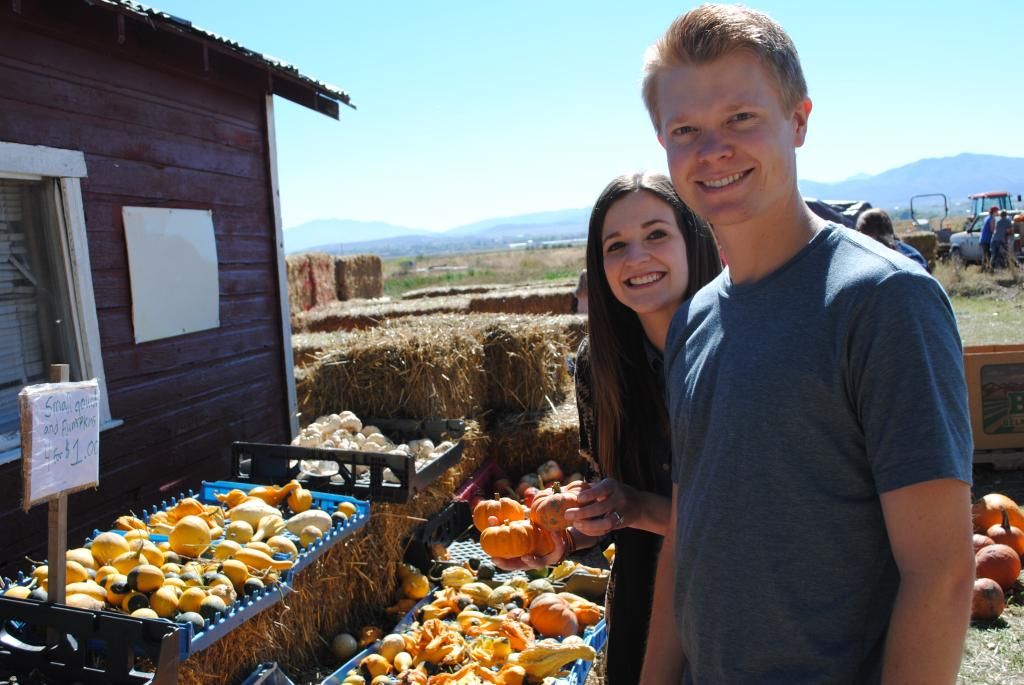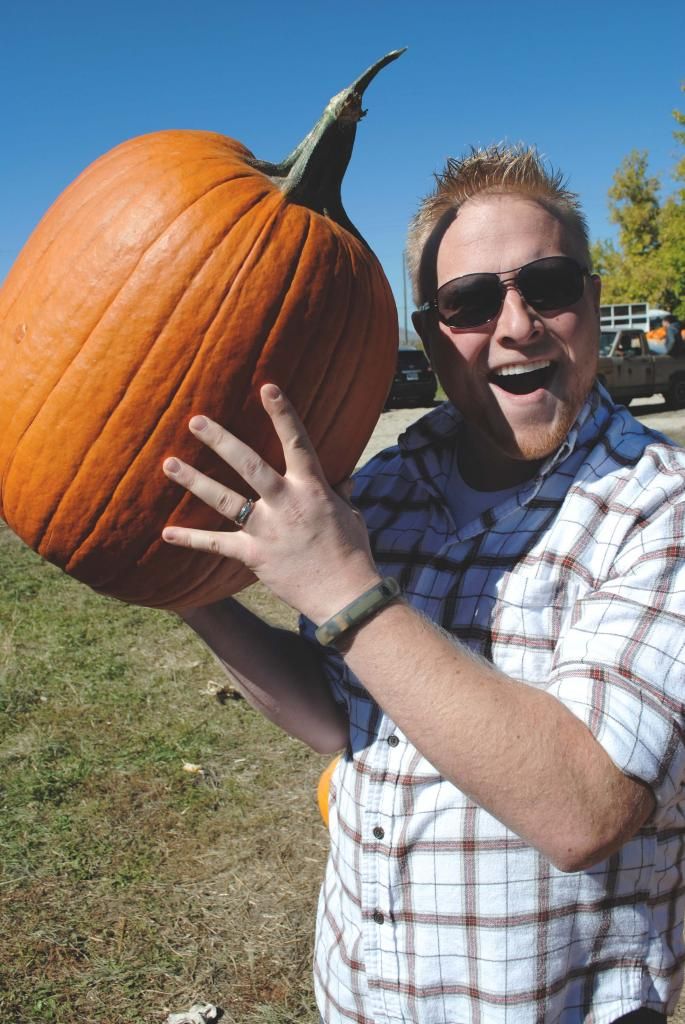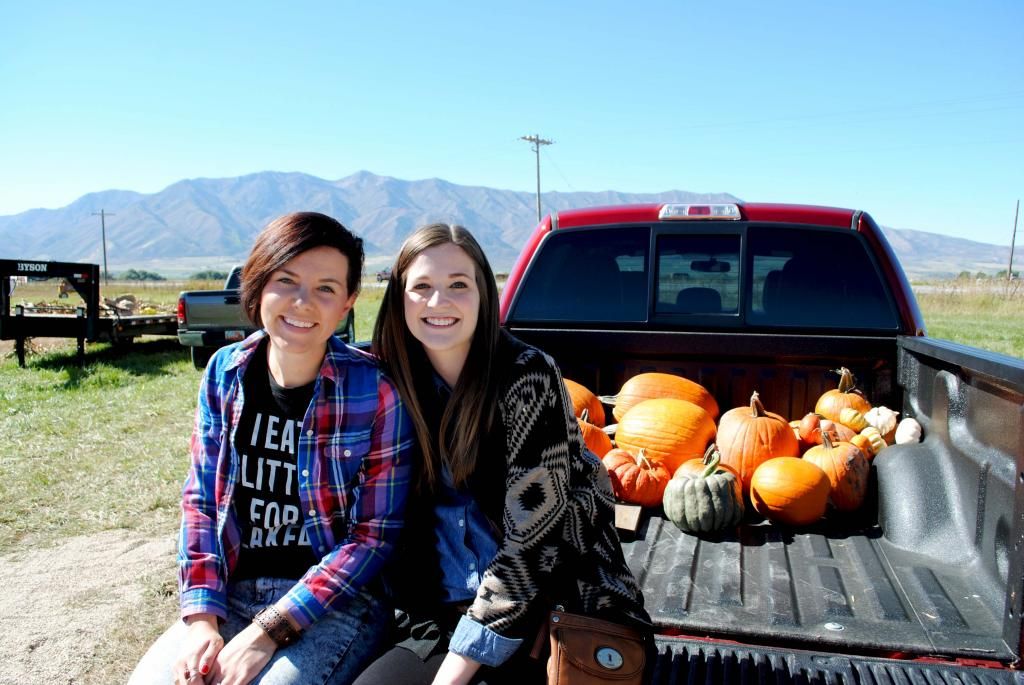 Brian and I like holidays a little too much. Especially Halloween. We currently have a graveyard in our lawn, a skeleton sitting near our front door, and a glass bowl full of skulls on our dining room table. Oh, there's also a giant spider hanging from the ceiling above the dining room table.
Needless to say, our trip to the pumpkin patch was sort of intense this year. Our poor friends we recruited to go with us probably think we are a couple of crazies, but they keep agreeing to hang out with us, so we must not be that bad.
We've lived in our bungalow for a year now. A YEAR. My, time flies. We moved in last October, so we didn't get to deck the halls for Hallow's Eve as much as we would have liked. This year we are making up for it. Last year we managed to buy a few pumpkins, but they looked rather pathetic sitting in the corner of our very large deck. So this year . . . we were ready. We were prepared to buy ALL the pumpkins. We piled big ones, small ones, warty ones, smooth ones, green ones, orange ones, and white ones into the back of the pickup truck.
Then when we got them all home and arranged them very nicely on the deck, Brian and I both agreed we needed more pumpkins. But we refrained because we aren't millionaires. I'm certain that's what millionaires blow their money on too; pickup loads of gourds.
Anyway, I look forward to our pumpkin patch trip each year. I'm really quite sad October is about over. Just this morning as I was drinking my orange juice, I got rather depressed when I saw the sell by date was in January. January is a sign that all the best holidays have ended. So let us all learn a lesson from my Simply Orange Juice. Time is valuable and life is short. Take some time to celebrate the everyday moments with friends and family. Especially if those everyday moments have anything to do with Halloween. Who knew I'd learn something so profound from a fruity beverage?