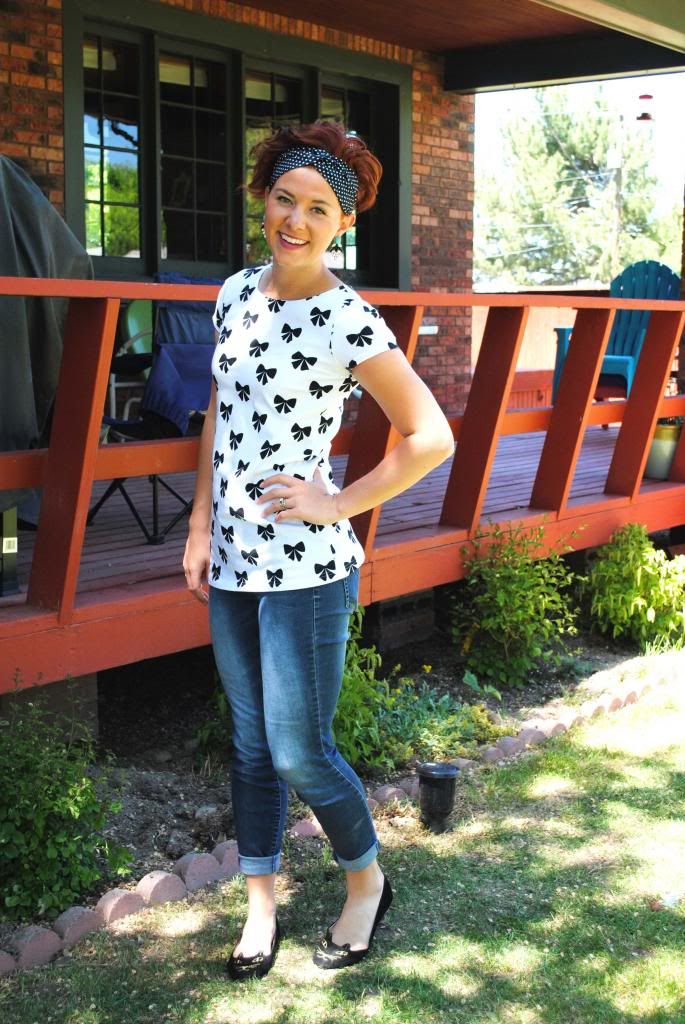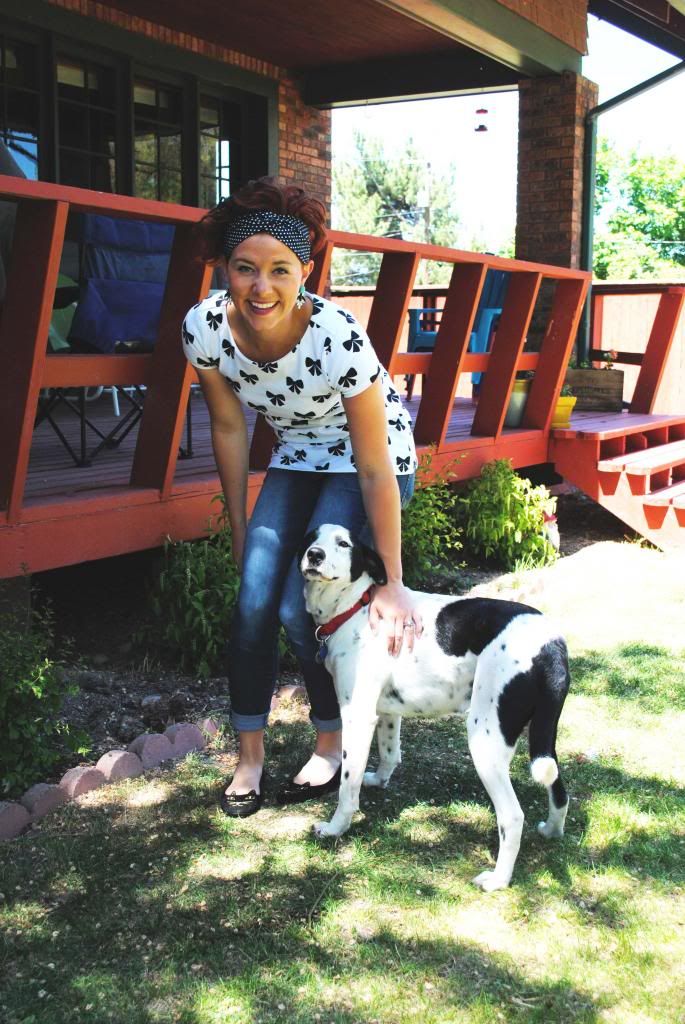 top: H&M, jeans: Kohl's, meow loafers: Delias, earrings: F21, headband: Claire's
I have a feeling my headband collection will see new growth over the summer. I turn into a gross human being during the warmer months. My inner child comes out. I get extremely dirty and cry at the thought of having a bath. Okay, so I'm not that bad. I bathe on a regular basis. But I do avoid washing my hair at all costs.
My hair is extremely dry and course. I've found that one of the best things I can do for my locks is minimize the washing. While shampoo might make my hair smell good, it strips it of all its precious natural oils. I know it sounds kind of gross, especially since I workout every morning and put in a good sweat, but I tend to only wash my hair maybe twice a week. Since I dyed my hair red in the past month, I've been holding off on washing even more so (why must red fade so quickly?).
Luckily, my hair doesn't get noticeably greasy until maybe the third or forth day without washing (I'm disgusting). However, there are those moments when my hair starts looking questionable and it is much too short to pull back in a ponytail. That's where cute headbands step in and save me from tragic bad hair days. I bought the above polka dot one a week ago and I've already worn it three or four times. Yes, headbands might just be my new favorite accessory.
I don't know though, Munch the Pooch made a pretty cute accessory in that last photo. We matched with our black and white outfits ;).