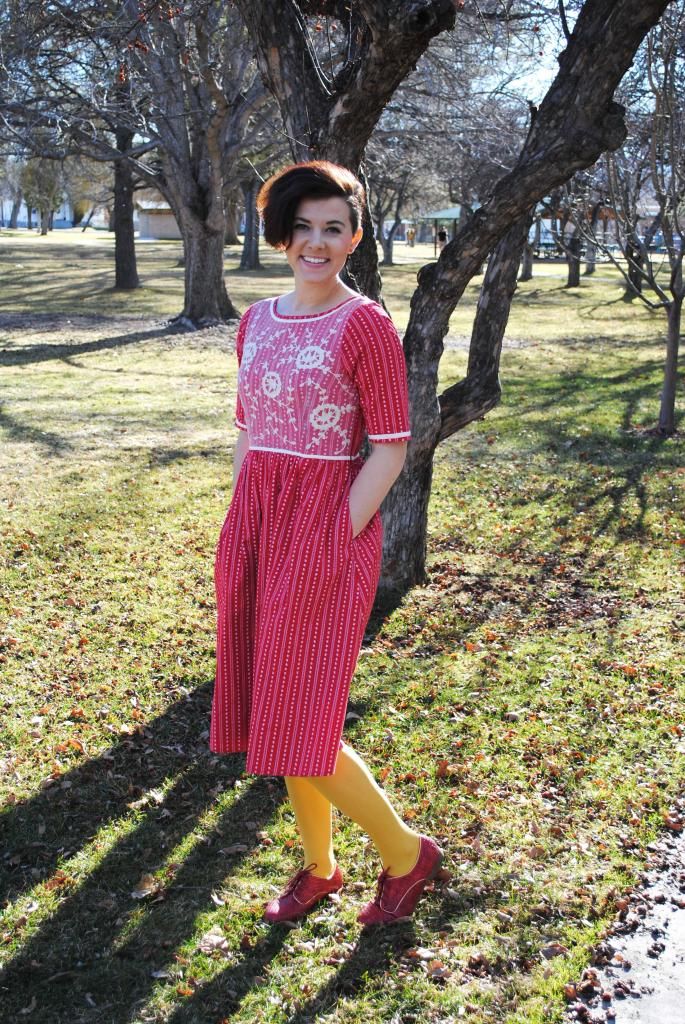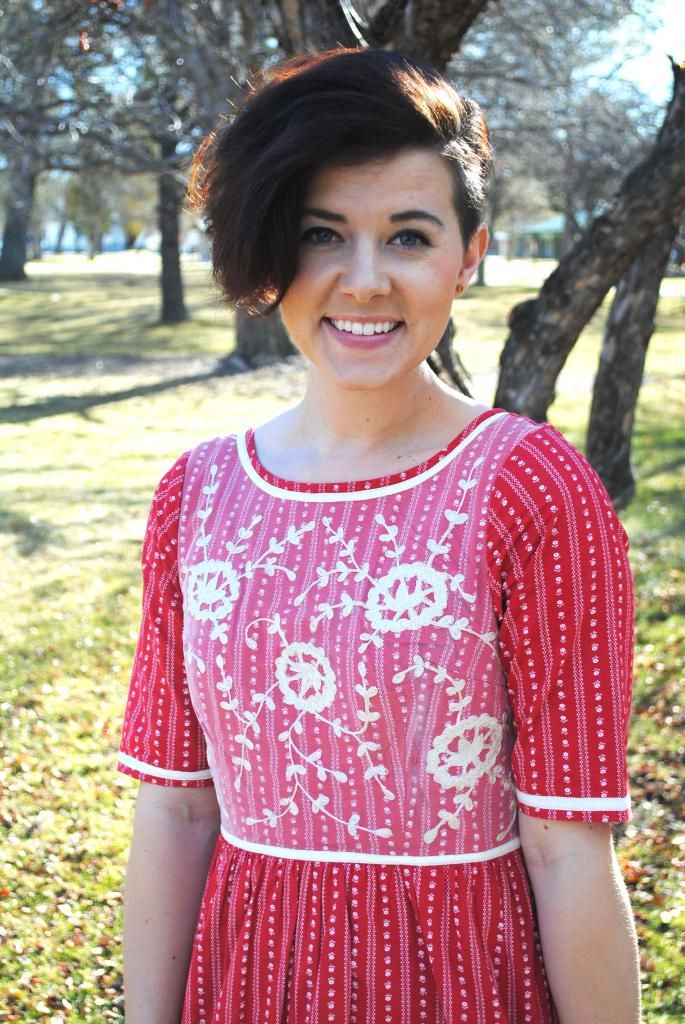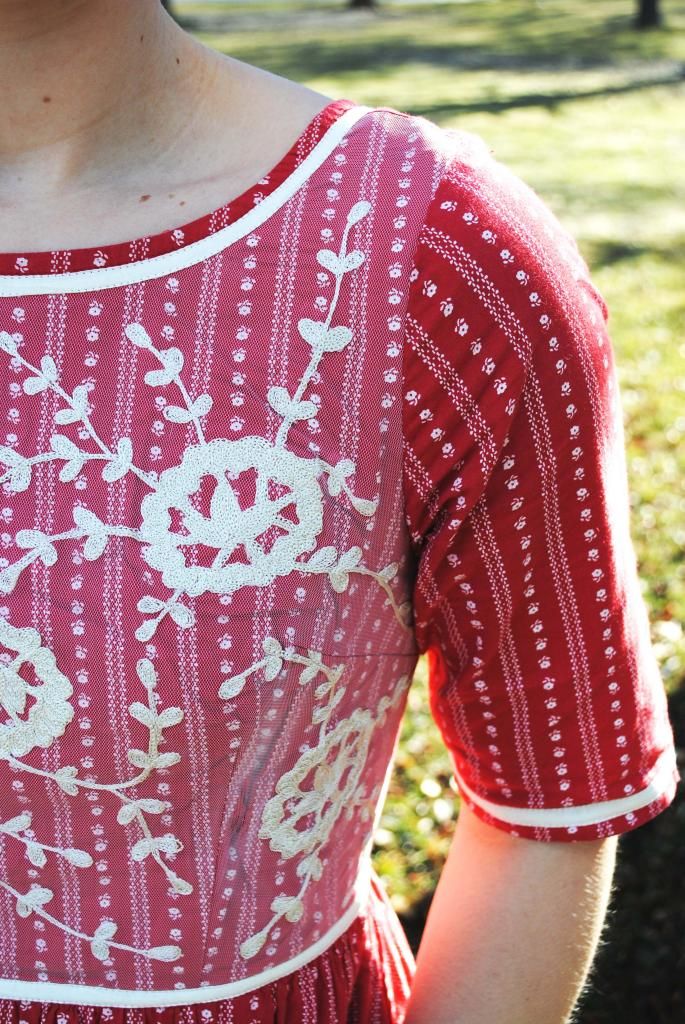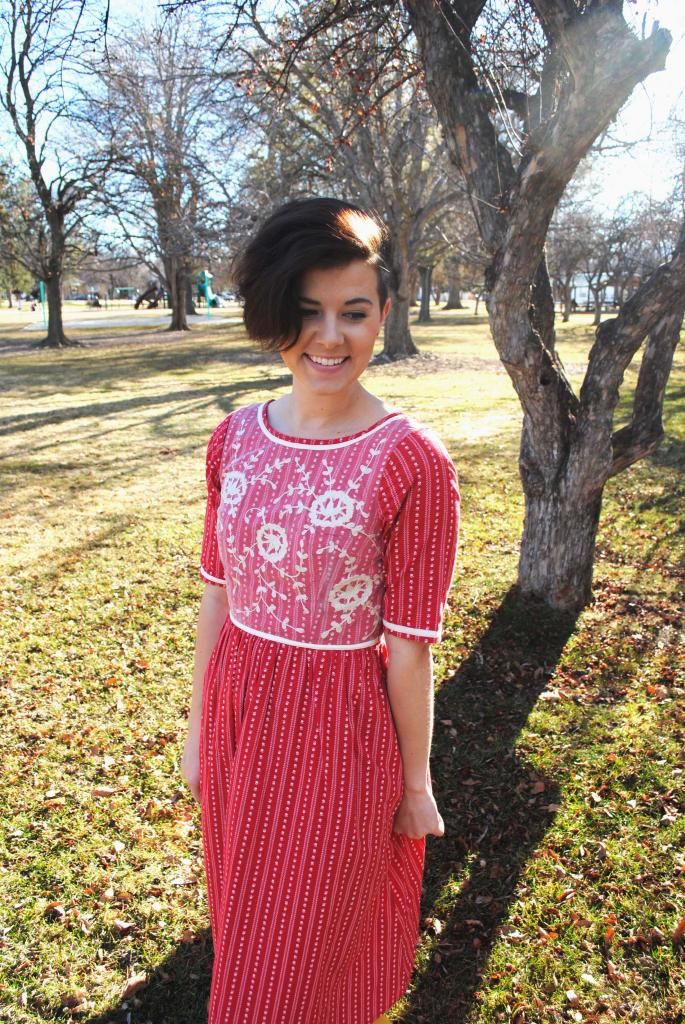 dress: c/o eShakti, tights: Smith's Marketplace, shoes: Bella Me
Does anyone else out there get online shopping anxiety? I know, I know. So many people love it. They love it so much they want to marry it. I hear all this talk of, "I don't even have to leave my house! I can shop in my pajamas!" But the thing is, sometimes I like to leave my house. I like going in the store and searching through racks. I like having the luxury of trying stuff on before I commit.
So as crazy as it sounds, I have miniature panic attacks every time I click on that "Add to Cart" button. When
eShakti
reached out to me, I about had to start breathing into a paper bag, but I decided to try something new and go for it. I've heard a lot of good things about
eShakti
in the past, so this was just the nudge I needed to try out the magic for myself.
eShakti
makes your online shopping experience easier by allowing you to customize your dress. The dress I'm wearing originally didn't have sleeves. I chose to add elbow length sleeves to my order. Wonderful, right? You can also customize necklines and lengths. Not to mention, their sizing options are much broader than most stores. I will definitely use
eShakti
in the future.
How cute is this red dress? It definitely had me in the Love Day spirit today at church. I'm also a sucker for anything floral. I thought the floral design on this number was extra delicate and sweet. Oh, and it has POCKETS! Any dress with pockets is a keeper in my opinion (I almost didn't choose the wedding dress I did because it didn't have pockets). I can't wait to wear this dress through the summer months with sandals. Speaking of summer, February is being so unusually warm. I'm not complaining. But I'm also not about to pack up my coats and earmuffs. Utah weather is such a tease!
I can't wait for the coming week and for Valentine's Day!! I probably won't wear this dress for my Valentine date. I might go for an edgier look. Whatever "edgier" means.
Happy week! xoxo